Where has C.J. Cherry been all my life?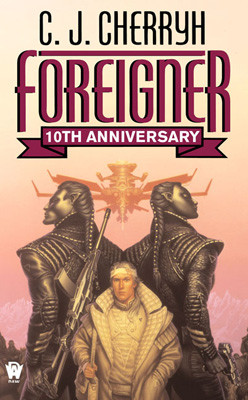 Where has C.J. Cherryh been all my life? An SFWA Grandmaster since 2016, she has been producing hard science fiction and space operas since 1976, yet — unless some of her short fiction has crossed my path — I am almost certain that none of her novels have until now.
I'm going to blame that reader's omission on the fact she has been published by DAW Books, which for decades was an outfit whose covers somehow read amateurish to me. With very few exceptions, nothing published by DAW ever weighted my shelves.
Pity that, if Cherryh's Foreigner is anything at all to go by.