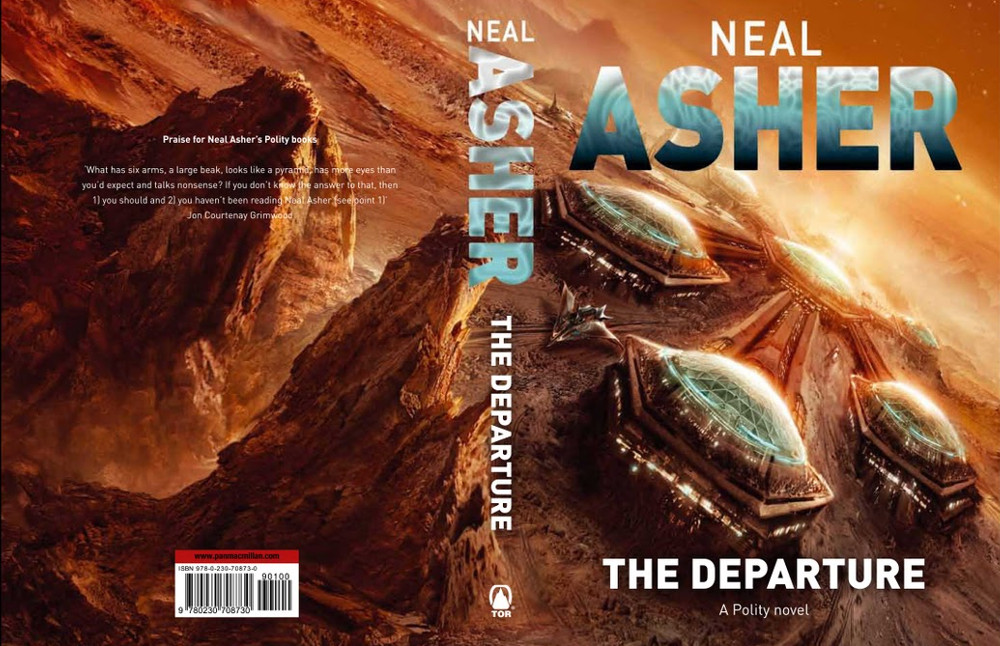 It's not news that one shouldn't judge a book by its cover, but I have a soft spot for space opera; I confess, the big space base (which I initially mistook for a starship of some sort) adorning the cover of
Neal Asher's
novel,
The Departure
, helped sell me on it. As it turned out though,
The Departure
hardly qualifies as space-opera and only squeaks by as science fiction pretty much the way Superman does: on technicalities. Though it's set in the future and some of the action takes place in orbit and on Mars, the book is really just a narrated first-person shooter dressed up in some SF tropes — a corrupt and incompetent world government, artificial intelligence, robotic weapons and a trans-human genesis. But all that is only window-dressing. That spectacular cover is a gateway to lugubrious dialogue, sophomoric libertarian philosophy, hackneyed world-building and, especially, to one pornographic blood-bath after another.
The Departure
is one of the worst books I have read in a very long time. More boring than Atlas Shrugged (which I reviewed a while back), it drips with just as much contempt for ordinary human beings. Unlike Rand's John Galt though, Asher's superman does much of his killing at first-hand. Does this novel have any redeeming qualities? The short answer is "no". The long answer
lives behind this link
.