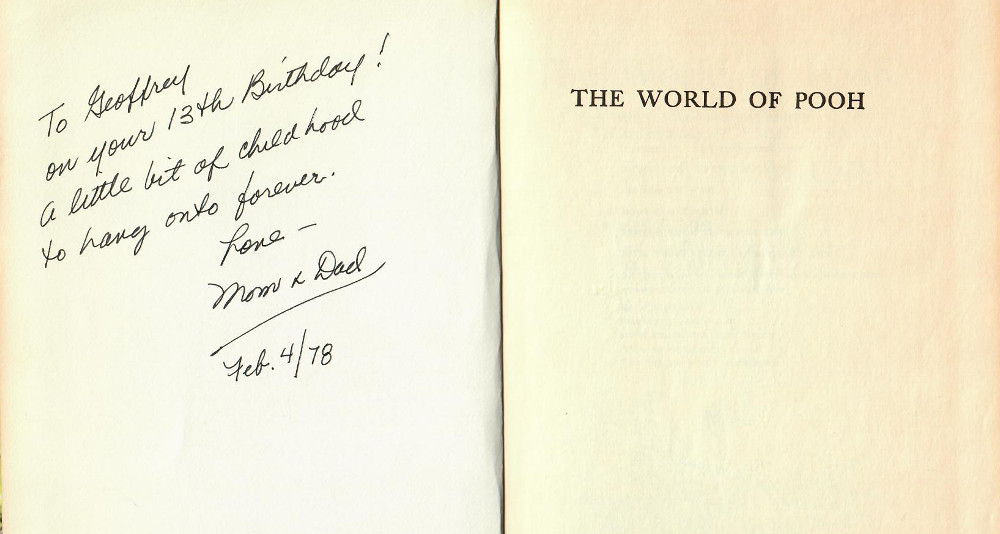 More than 40 years later, this gift is still with me, and still makes me weep.
May 30, 2020 — Some gifts just keep on giving, and this omnibus hard-cover edition of The World of Pooh, which includes A.A. Milne's Winnie-the-Pooh and The House at Pooh Corner, is one I have returned to again and again.
I reviewed the book(s) back in 2010 — I see now I posted it on my 45th birthday —, and have re-read the books more than once in the intervening decade, so I can confidently state that I love Milne's masterpiece in my fifties as much as I did in my forties (and thirties, and twenties).